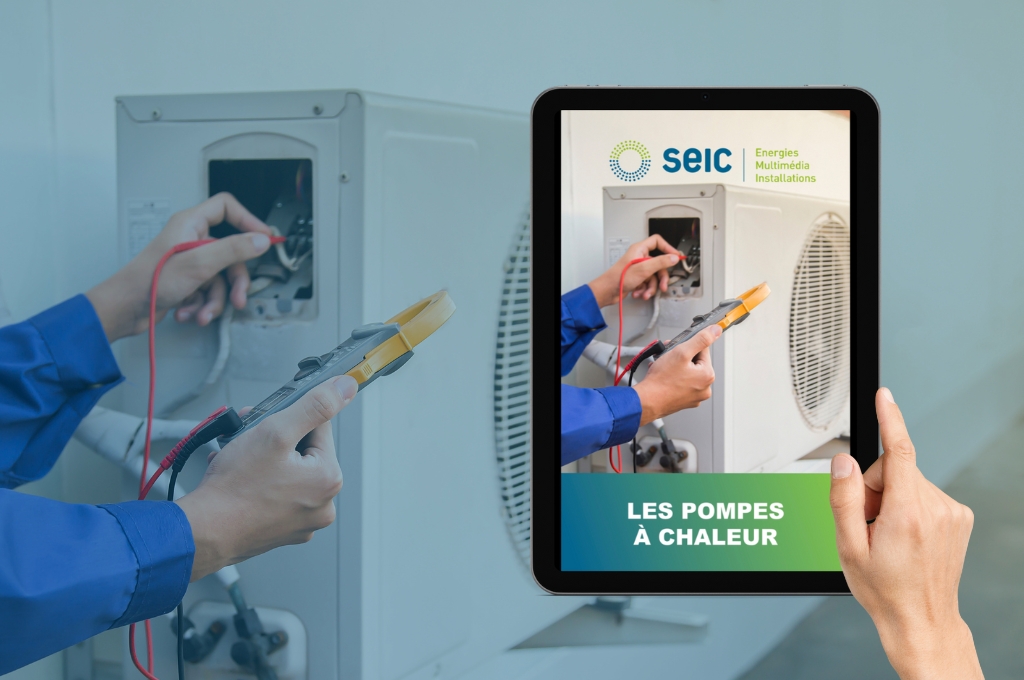 Nature

, your energy partner
Installing a heat pump not only allows you to produce heating and hot water in an environmentally-friendly way, it also offers greater efficiency than more traditional systems.
While some heat pumps draw their energy fromwater, others draw it from theair or ground. Whatever the energy used, the system relies primarily on renewable, sustainable energy. With this system, you produce your own source of energy !
Heating, hot water and, in some cases, cooling your home has never been easier!
Heat pumps and solar panels

- the perfect combination
Would you like to increase your energy autonomy and improve the profitability of your system? Then combine your heat pump with your photovoltaic system, so that it runs when your solar system is producing electricity! You'll increase your self-consumption of electricity thanks to locally-produced solar energy, and reduce your annual bill.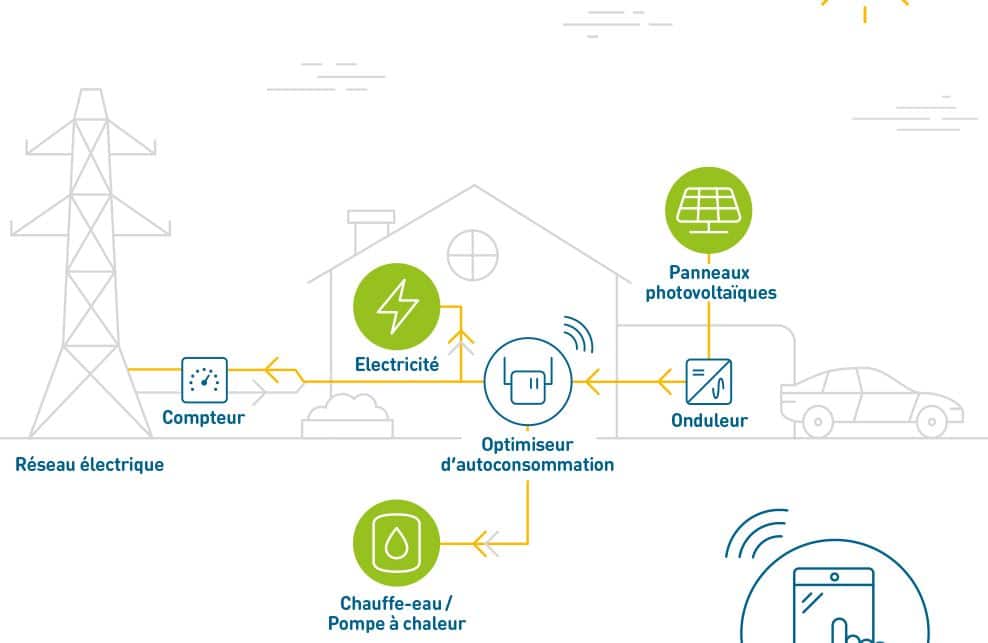 Why choose SEIC

for your heat pump system?
An expert in sustainable energy and installations for almost 125 years, SEIC supports you in your energy transition projects. From the clarification of your needs to implementation, including administrative procedures, you benefit from a single, experienced contact with the skills essential to setting up your installation.
A heat pump owes all its performance to the way it works. The device is designed to draw heat from the environment outside your home. Once captured, the heat is transferred to your home's various heating systems. To heat the air inside your home, the heat pump will power the heating system. To produce domestic hot water, the captured energy is used to power the water heater.
Whether you're renovating or building a new home, SEIC's specialists will be happy to help you with your project.
Four stages define the operation of a heat pump
Become

a player in the energy transition!
Download our white paper to discover the essentials of a heat pump system in just a few minutes.