Electrical installations

Your comfort is our priority
Are you planning electrical installation work? Our team of certified, multi-skilled technicians is ready to meet your requirements and support you throughout your project. When you call on our electricians, you guarantee thesafety and quality of your electrical installations. They'll also be able to identify the best points for installation that are both aesthetically pleasing and practical.
Our specialists work in the following areas:
Power supply and appliance connections (photovoltaics, charging stations, air conditioning, heating, ventilation, domestic hot water, etc.)
Electrical panel (installation, replacement, modification and extension) 
Power supply and connection of electrical equipment (household appliances)
Industrial and domestic switchgear (sockets, switches and controls)
Energy-saving solutions (replacement of old lighting systems, integration of motion detectors or programmable timers)
Indoor and outdoor lighting
Machine power supply
Upgrading electrical installations
High and low current line pulling
Major

new construction, conversion or renovation

projects
Our specialists carry out all your electrical installations, whether for new buildings, renovations or conversions.
Our highly diversified clientele includes private individuals, architects, engineers, developers, public authorities, companies and public administrations.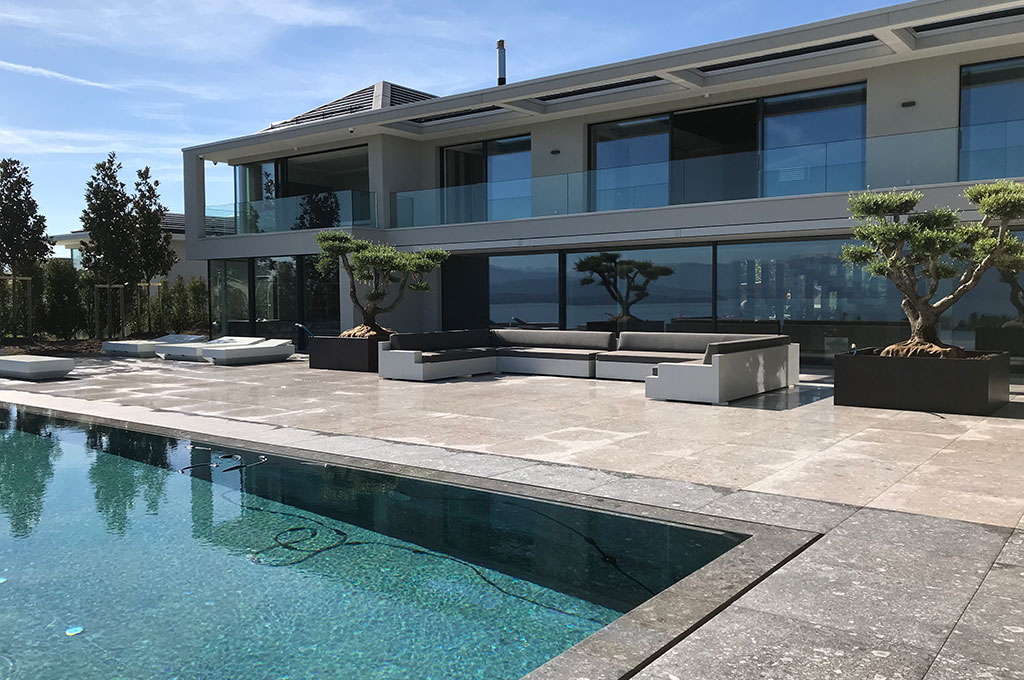 Rental properties or condominiums
Villas
Offices
Shops
Industry
Crafts
Public buildings 
Service, maintenance and repairs

by certified electricians for your safety
Our team of specialists is also at your disposal for the conversion, extension, maintenance or repair of your electrical installations. They work in the following areas:
Conversion and extension of existing facilities
Repair and maintenance of your electrical installations
Renovating an apartment, kitchen or bathroom
Lighting fixtures
Exterior fittings - pergola, lighting, pool, jacuzzi, etc.
Connection of appliances - household appliances, blinds, awnings, etc.
Bringing electrical installations into compliance
Intercom
Breakdown service - 24/7
Having problems with your electrical connections? Our technicians are on call 24/7 to provide emergency assistance on 022 364 31 31. With fully-equipped vehicles and a large stock of materials, our electricians are able to move around quickly.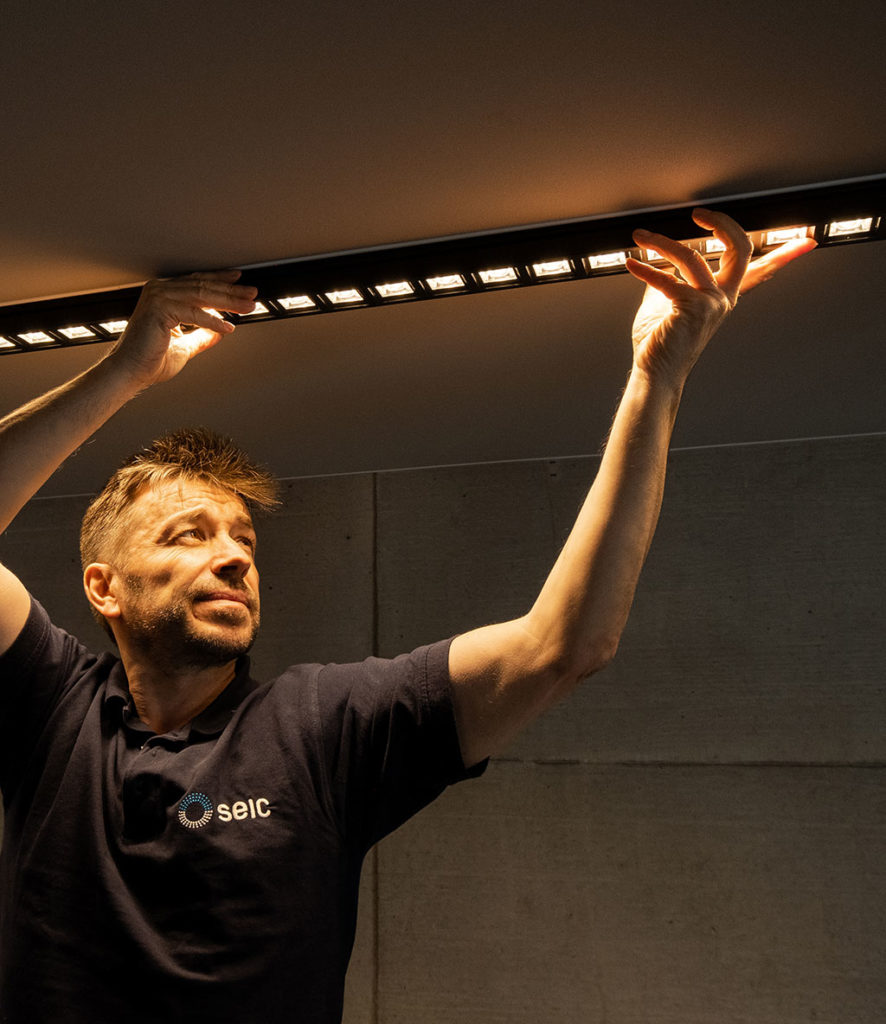 Temporary
electrical installations
Whether it's a construction site, an event or a demonstration, SEIC's specialists can offer you a solution for temporary installation and connection for short or long periods.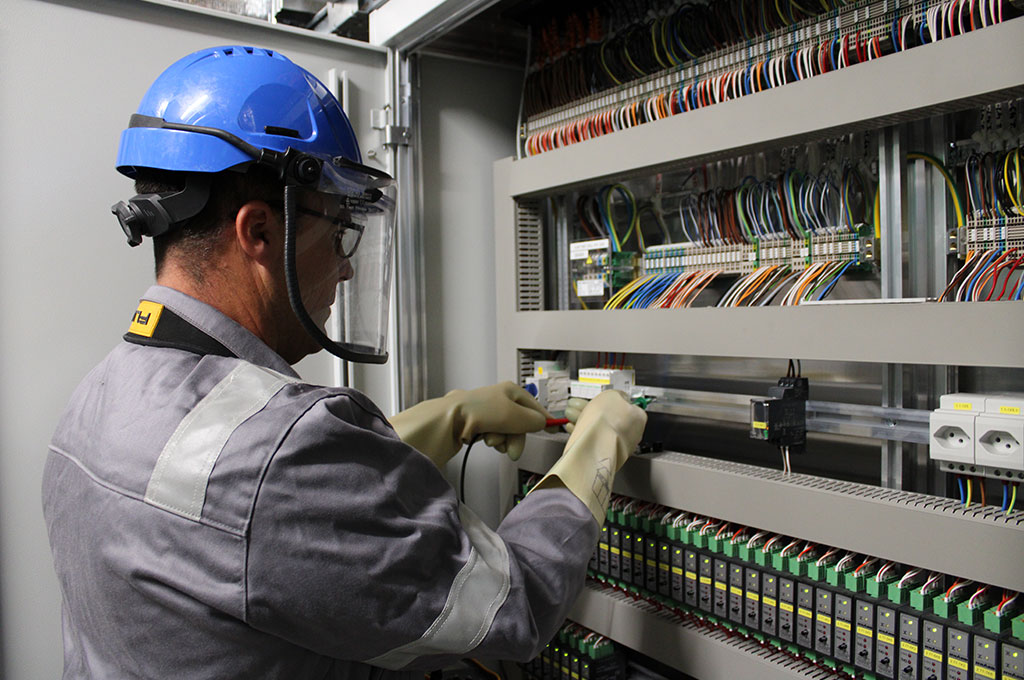 ITTO inspection

: safety for your installations
To ensure the protection and safety of people, animals and property, all electrical installations must be periodically inspected in accordance with the standards in force, as defined by theOrdinance on Low-Voltage Installations, and their assignments.
As the owner of a building, you are effectively responsible for ensuring that your electrical equipment complies with regulations, and for having it inspected and repaired if necessary. Sporadic checks may be carried out or requested by the relevant authorities. 
Have you recently had an ITTO inspection and need to refurbish your electrical installations? Our SEIC specialists have all the skills needed to help you with this.
Lighting

: an indispensable part of everyday life
Entrust us with your project and benefit from the know-how of our electricians to create lighting ambiances that match the decoration of your home and the use of your different rooms.  
Standards and control bodies

respected by SEIC
Electrical installers are obliged to comply with Art. 23 of the ITTO, which deals with the duty to notify. Holders of an installation permit, whether general or temporary, are obliged to notify the operator of the low-voltage network to which the electrical installation is connected of any installation work before it commences.
Consult the Ordinance on Low-Voltage Electrical Installations
To ensure the protection and safety of people, animals and property, all electrical installations must be periodically inspected in accordance with the standards in force, as defined by the Ordinance on Low-Voltage Installations, and their assignments. Low-voltage electrical installations must be installed, modified, maintained and inspected in accordance with recognized technical rules.
FAQ

Electrical installation compliance
Your distribution system operator (DSO) will send you a request for inspection by post, giving you 6 months to carry out the periodic inspection of your electrical installation.
Depending on the type of property you own, you'll need to do this at different intervals. Your DSO will specify, in its letter, the periodicity that applies to your property and the deadline to be respected. 
Once the inspection has been carried out, and if no faults are found, a safety report and a test and measurement protocol are sent to the DSO by an independent inspection company commissioned by you. As the owner, you will need to keep a copy of these documents until the next inspection. 
If any faults are found in your electrical installation, you will need to appoint an approved electrician to carry out the repair work, in accordance with the fault report drawn up by the independent inspection company. Once the work has been carried out, the safety report is sent to you and your distribution network operator. 
At the beginning of 2002, the Ordinance on Low-Voltage Electrical Installations (OIBT) came into force in Switzerland. As owners are fully responsible for their electrical installations, they are obliged to have them inspected periodically, at their own expense.
The aim of the Low Voltage Installation Standard (NIBT) is to protect people, animals and property against the risks and damage that may arise from the normal use of the installation. The NIBT or SN 411000 contains rules for the programming, construction and testing of electrical installations supplied with nominal voltages up to 1000V AC or 1500V DC. It is based on the Electrical Installation Act (EIA), the Ordinance on Heavy Current (VVV), the Ordinance on Low-Voltage Electrical Equipment (VLV) and the Ordinance on Low-Voltage Installations (VLV). The ITLV is issued by Electrosuisse, through Technical Commission 64 (TC 64), which maintains, modernizes and expands it with the help of representatives from various branches and associations. EIT.swiss is a member of TC 64, representing the interests and concerns of the electrical industry.