HomePass®

Wi-Fi at its best
Your Wi-Fi doesn't cover the whole of your home?
We've got the solution for you with Plume HomePass® and its SuperPods. This system constantly optimizes your Wi-Fi to provide all your mobile devices with the best available signal. It also enhances IT security and gives you control over your home network through its mobile application and various features.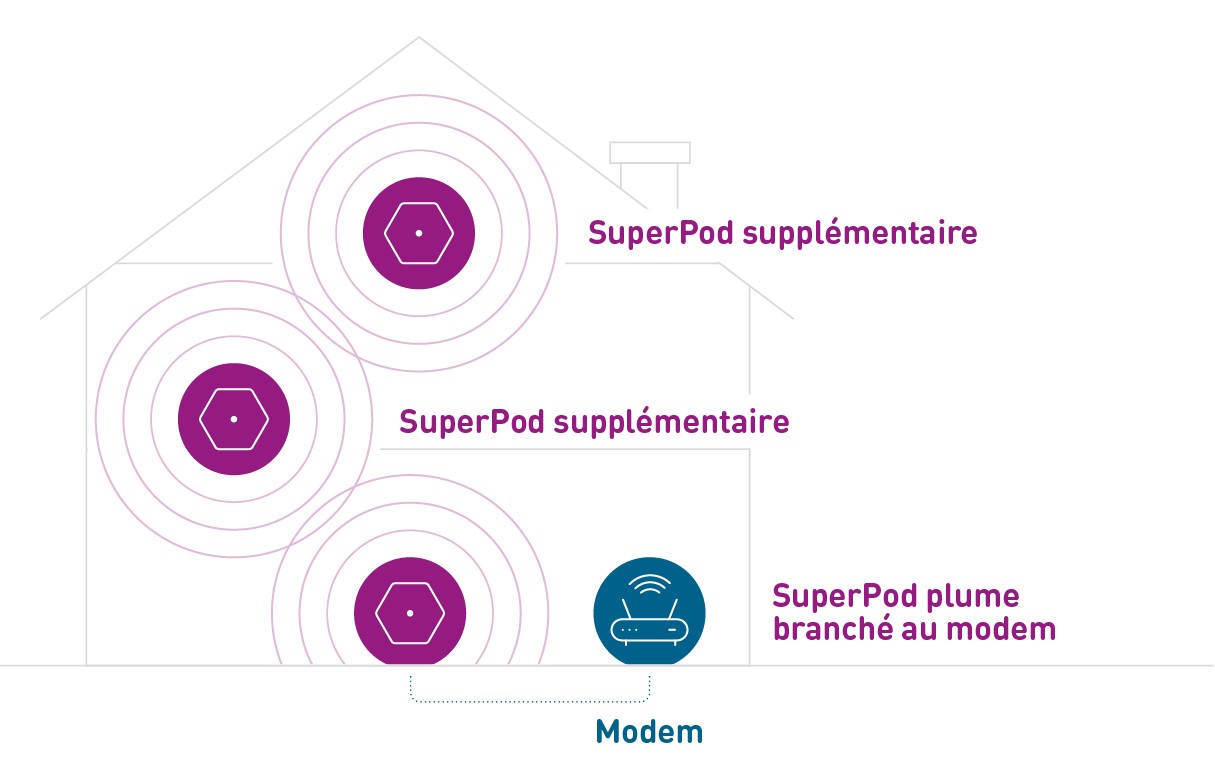 HomePass®

the solution that adapts to your browsing habits
The Plume HomePass® solution is activated via SuperPods plugged into simple electrical outlets, enabling the system to continuously analyze the available Wi-Fi signal and your network usage.
Based on this data, it will automatically switch connected devices to the best available bands or frequencies. 
its benefits

in a nutshell
A fast, stable Internet connection
Automatic updates
Perfect access control
Protection against cyber attacks and advertising
Child protection on the Internet
Camera-free motion detectors
Customer support
Are you interested in
this solution

?
Get in touch with our specialists, who will be happy to answer all your questions.