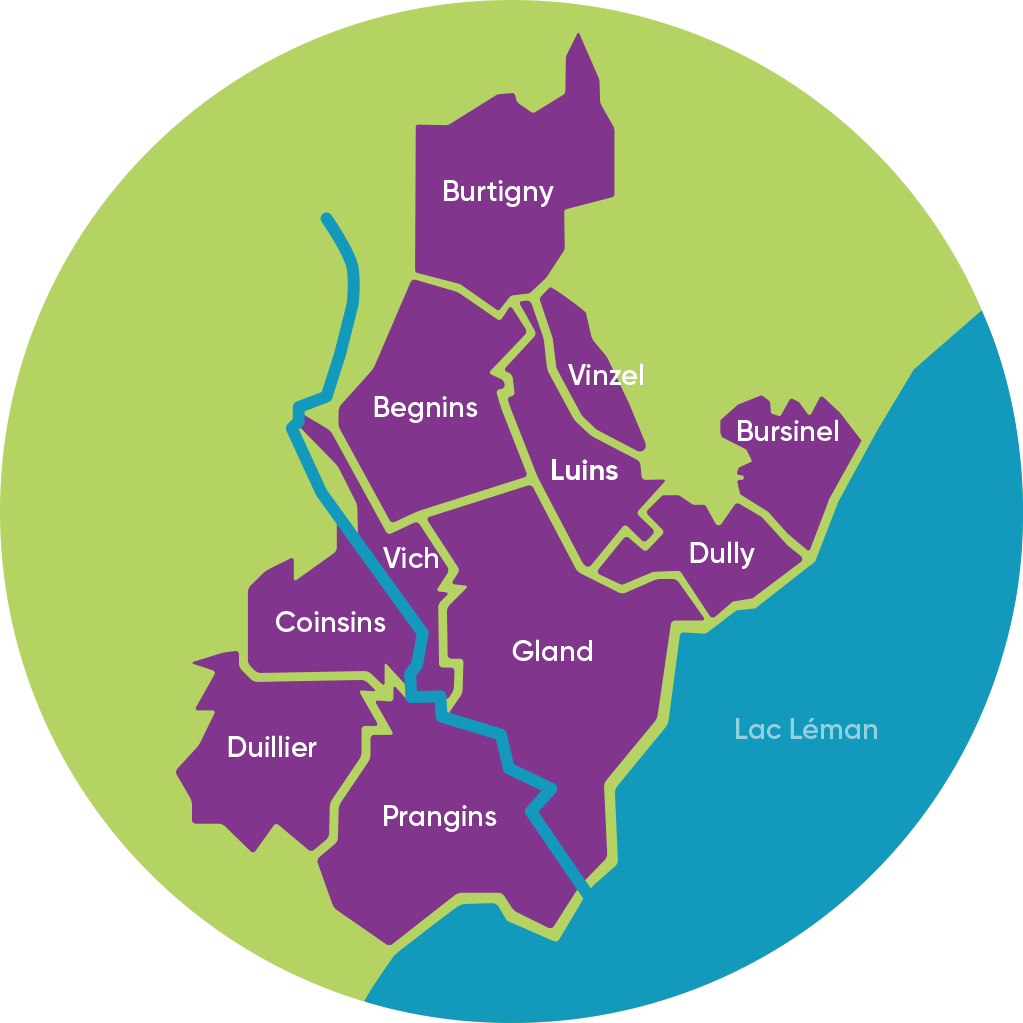 FTTH network
rollout and extension
In 2022, SEIC and Swisscom resumed their cooperation to build the FTTH (Fiber to the Home) network in the communes of Luins, Vinzel, Dully and Bursinel, representing around 1,000 additional homes. The year 2022 also saw the opening of a number of major new neighborhoods, with 400 new FTTH connections in the SEIC catchment area. 
Would you like to know if you have a fiber optic connection?
The advantages

of fiber optics
Made up of thin glass or plastic wires, optical fiber is a fast, reliable means of transmitting digital data, using light signals to carry information over long distances. The speed of this technology is significantly higher than that of coaxial cables. FTTH (Fiber to the Home) connects optical fiber directly to the customer's home.
choose your

BLI BLA BLO

pack
Internet | Fixed Telephony | Mobile | Television
Enjoy the benefits of fiber optics with the BLI BLA BLO Combo Pack of your choice.

How do I connect

to fiber optics?
Initially, work to extend the FTTH network is carried out right up to the entrance to the building, once the owner has signed the connection contract. If you are a tenant, please contact your local authority for more information.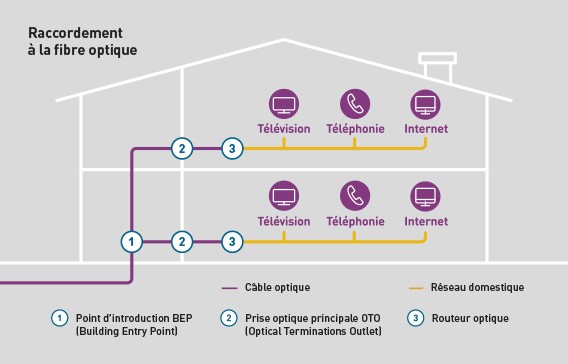 Secondly, once the FTTH network has been rolled out to the building, you can take out an Internet, telephone or TV subscription tailored to your needs with the operator of your choice. If you choose the net+ operator, SEIC will take care of the work involved in bringing the fiber to your living room. 
Our

telephony and IT network

solutions
Whatever your telecoms or IT network needs, our specialists can offer you high-performance, reliable solutions. They analyze, design and implement your projects in line with your budget and environment.