A company

on a human scale
Founded in 1899, Société électrique intercommunale de la Côte is a public limited company, giving it the flexibility it needs to meet the challenges of liberalization. Other decisive advantages include the company's high productivity and, above all, its close proximity to customers. Our organization is designed to be simple, to optimize the efficiency of our services.
Dieter Gisiger, Managing Director
Dimitri Bader, Deputy Director and Head of Administration & Finance Department
Marc Vuarnet, Networks Department Manager
Olivier Thorens, Installations & Building Solutions Business Unit Manager
Laurent Piguet, Multimedia Service Manager
Marc Montandon-la-Longe, Sales & Marketing Manager
Florence Suberville, Human Resources Manager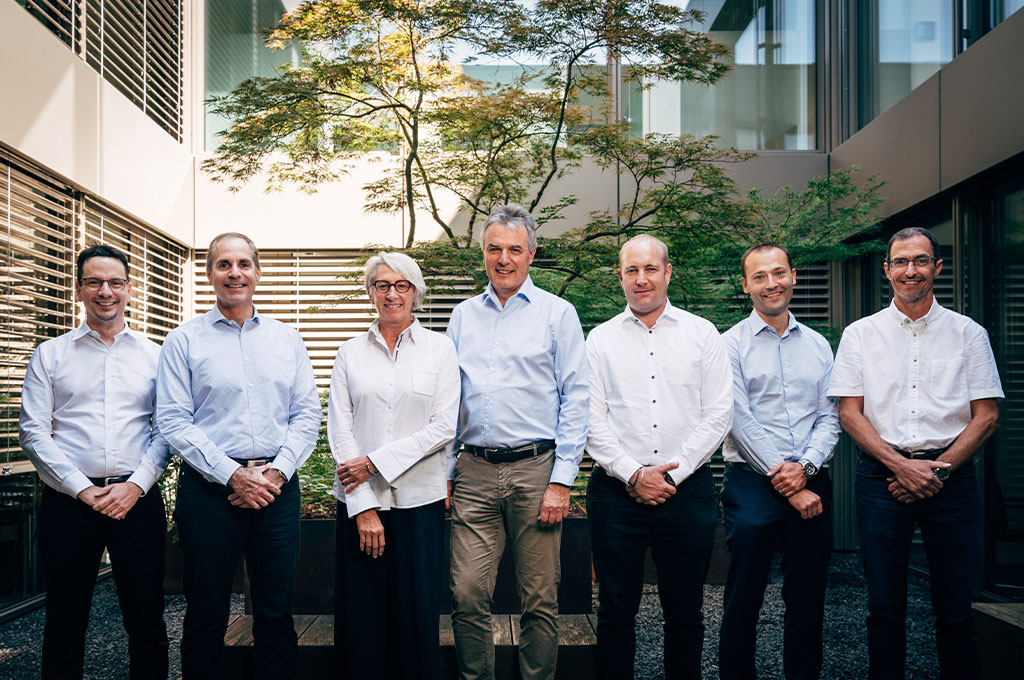 Antoine Nicolas, Chairman and member of the Executive Committee
Claude Bosson, Vice-Chairman and member of the Executive Committee
Thierry Genoud, Director and member of the Executive Committee
Alice Durgnat Levi, Director
Laurent Bardet, Director
Jean-Claude Bissat, Director
Dominique Gaiani, Secretary to the Board
SEIC since 1899

, a regional player more than a century old
Since 1899, SEIC has built its business on the development of electricity and advances in the energy sector, while playing an active role in the development of its region.
Reinforcement of the 125 kv / 20 kv Gland substation
Acceptance and commissioning of the 3rd transformer at the Gland source substation, which is now fully equipped.
Optical fiber
SEIC and Swisscom have resumed their cooperation to build the FTTH network in the communes of Luins, Vinzel, Dully and Bursinel.
Partnership with net+
Launch of mobile telephony services in partnership with netplus, complemented by the sale of handsets. A service that gives SEIC customers a single supplier for all multimedia services.
Moving into new premises
SEIC moves from route des Avouillons to new premises at avenue du Mont-Blanc 24 in Gland.
Fiber optic network development
SEIC's active participation in the development of the fiber optic network in Gland.
Development of clean energy production
Construction and commissioning of green energy production facilities at the Château Grillet reservoir (hydraulic), on the roof of an administrative building in Duillier (photovoltaic) and at WWF headquarters in Gland (photovoltaic).
Cable network
Commissioning of the SEIC cable network.
New premises
SEIC moves into its new premises at route des Avouillons in Gland.
End of streetcar line
The historic Gland-Begnins streetcar line is to be discontinued and replaced by a bus service.
Six shareholder municipalities
The majority of the company's capital has been acquired by the six communes it serves: Gland, Prangins, Begnins, Duillier, Vich and Coinsins.
Supply contract
Signature of a supply contract with Compagnie des Forces de Joux (now Romande Energie).
First major customers
The Clinique de Prangins, the Radio-Suisse transmitter and the La Lignière sanatorium become SEIC's first major customers.
Electricity distribution for the streetcar
SEIC, electricity supplier for the Gland-Begnins streetcar line.
Hydroelectric power station
Commissioning of the Avouillons hydroelectric power station on the Promonthouse in Gland.
The advantages

of proximity
To carry out its activities successfully, SEIC relies on the quality of its services, the responsiveness of its local service and the professionalism of its employees. As a regional partner, SEIC has always been committed to the economic development of its region.