Meter reading

for accurate measurement of your consumption
Every four months, SEIC reads your electricity meter in order to bill your actual consumption. If your meter is inaccessible, a green card - to be filled in and returned to us by post - is left in your letterbox. If we don't receive your green card back, or if it arrives late, your consumption is estimated on the basis of your meter history. You can also send us your statements by telephone, using our online form, or simply arrange an appointment.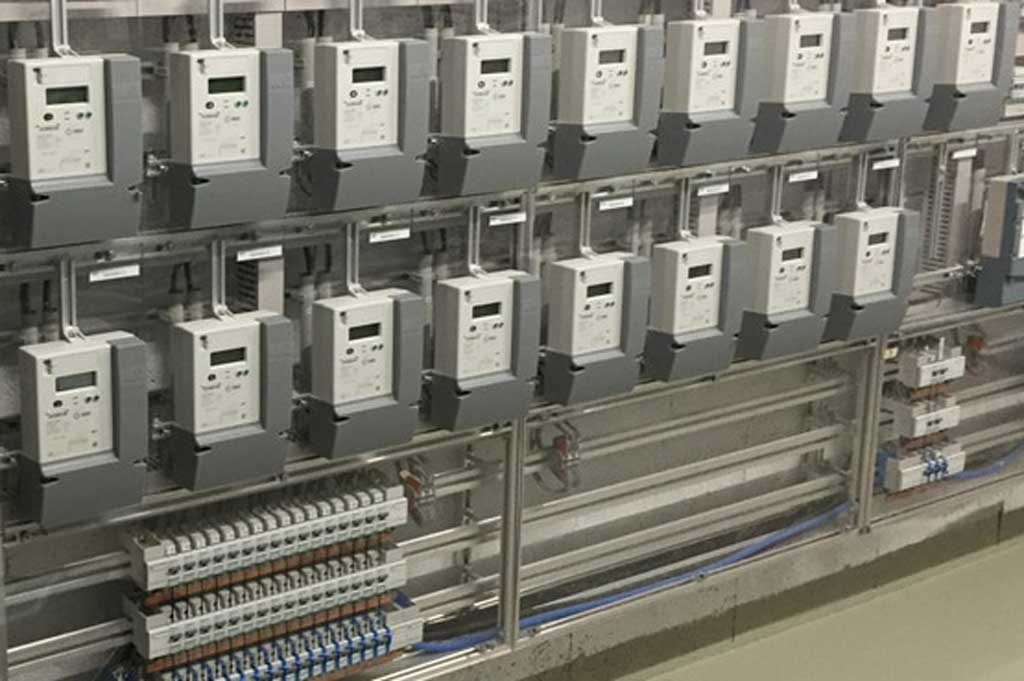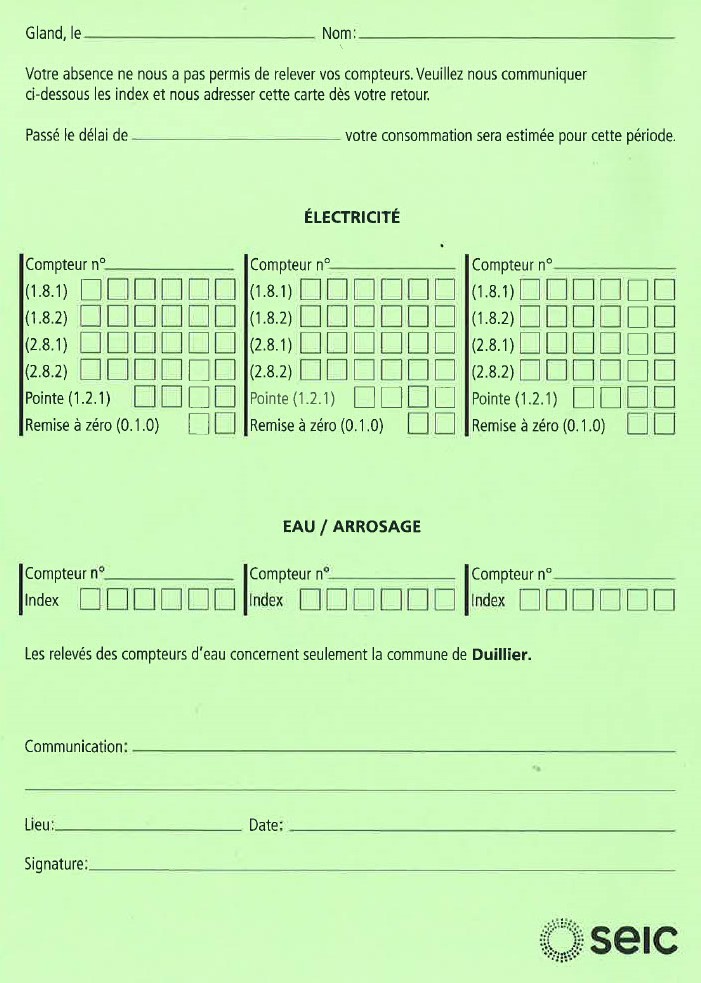 How do I go about
meter reading

?
Enter your meter number. Your meter is usually located either on your landing or in your basement.
Raise the indexes. Note only the digits before the decimal point or those on a black background. If you have a gray (electronic) meter, press the button to scroll through the digits. T1 (1.8.1) corresponds to the high tariff (peak hours), T2 (1.8.2.) to the low tariff (off-peak hours). The first number to appear on the meter is the totalizer.
SME or building meters. Contact our Metering Service by phone on 022 364 31 31.
Simulate your electricity bill

in just a few clicks
Use our simulation tool to estimate, analyze and compare your electricity consumption.